"Community Health remains the foundation of health delivery and the best way to achieve Universal Health Coverage is by strengthening Primary Health Care," Johnson & Johnson's, Anthony Gitau acknowledges. "Well-resourced Community Health Services means that fewer people are getting to the health systems and have more people practicing health promotive behaviors to ensure they don't fall sick. This makes it cheaper to run health systems and consequently makes it easier to achieve UHC," he adds.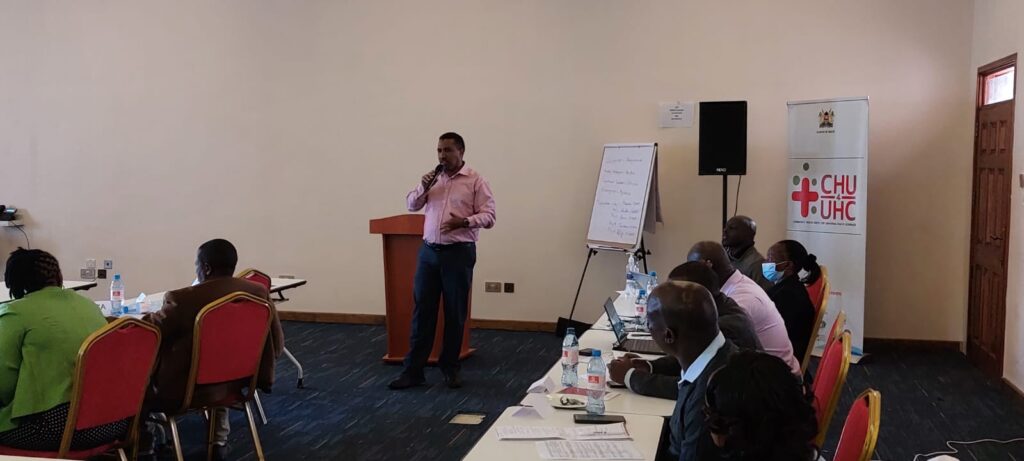 There is now a broad awareness of the reality that strong progress in reducing readily preventable and treatable deaths as well as the achievement of UHC cannot be attained in most countries without stronger and expanded CHW programming. The growing consensus now is that services provided by Community Health Workers (CHWs), when implemented properly, form the foundation of Primary Health Care services by being the first provider sought by families in times of need.
There is significant evidence of the 10:1 return on investment for Community Health Services. That for every dollar invested into Community Health Workers, governments can realize up to a ten-dollar return. Additionally, considering the economic benefits from increased productivity by the community and the avoidance of high costs to treat preventable diseases saves costs.
Evidence of the impact of investing in Community Health can be used as data to advocate for County governments to invest in Community Health. Political goodwill and setting budget lines for Community Health Services are key to ensuring sustainability for these investments. It is fitting that the political commitments toward UHC translate into budgetary allocations towards facilitating this cadre to work. Stipends for Community Health Workers (CHWs) should be coming from sustainable sources of funds and local Government should be core.
Speaking at the ongoing Regional Block Meeting in Naivasha, Dr. Mwai urged County Community Health Focal Persons (CCHFPs) to be the champions of change in their communities. Especially now with the new governments in place, and the creation of new County Integrated Development Plans (CIDPs), he urged them to prioritize and advocate for the benefits of investing in Community Health.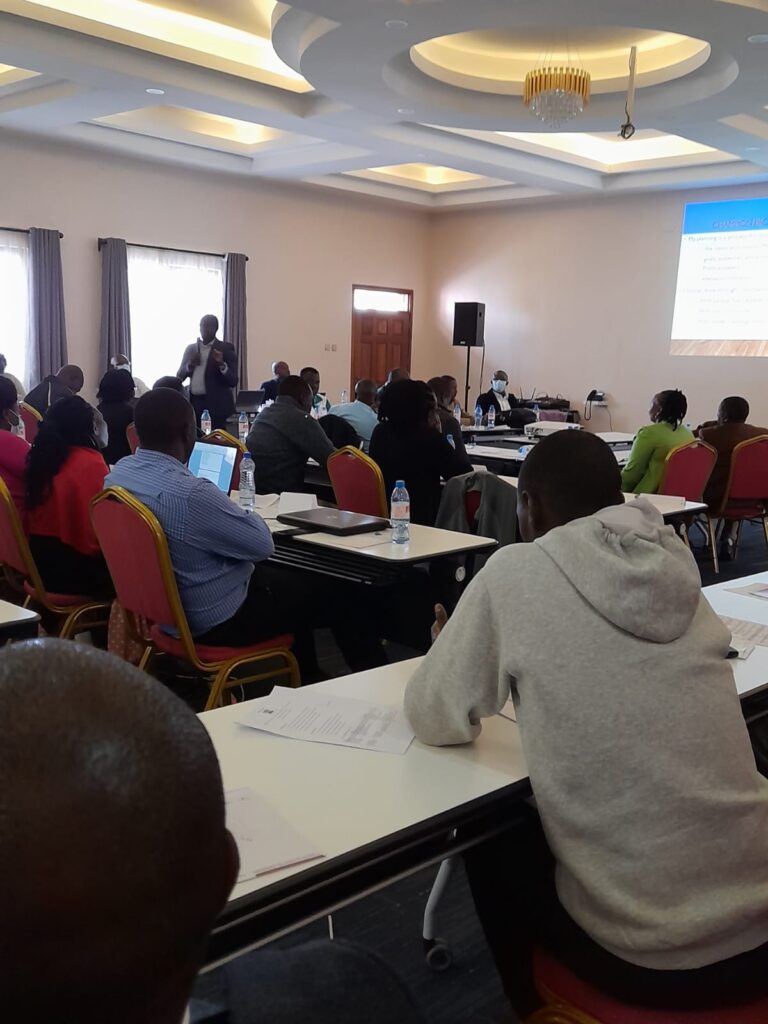 CIDPs are usually one of the first tasks of new governments. They are five-year development plans that integrate inputs from the Governor's manifestos, national government plans, and programs, past county development performance, and the views and expectations of other development actors and the public at large. They help coordinate the work at both levels of the government: county and national, in a coherent plan to improve the status of health in counties. Planning helps in the allocation of resources in service delivery and enables coordination of socio-economic activities at different levels of government and departments/agencies.
Lastly anchoring on the Precision Public Health Initiative approach, as we put efforts to revolutionize Community Health, it is pertinent to set focus and resources where they are most needed most instead of spreading them everywhere.
As the world counts down the "decade of action" to make the 2030 Sustainable Development Goals a reality, we should not waste this opportunity. Increasing domestic government funding for Community Health Services for counties is a priority. Let us be bold and ambitious in our quest to transform the lives and health of our communities.