The J&J project and ELMA Foundation supported the County Assembly and the Department of Health of Trans Nzoia County to undertake a public participation for the county CHS Bill on 3rd of June 2022. The main object of the activity was to sensitize the general public on the contents of the bill and collect inputs and recommendations to ensure consensus before final approval by the county assembly and governor. The bill comes after the national and the county governments signed a deal to progressively scale up provisions of universal healthcare.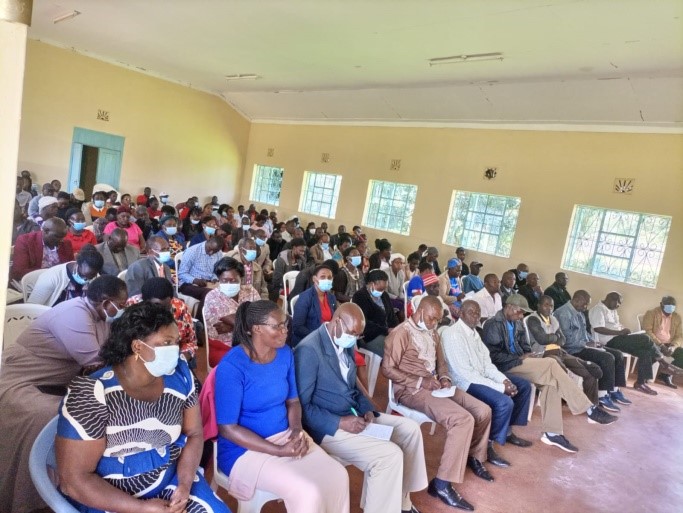 The bill provides a legal basis for the effective delivery of integrated, comprehensive and quality community health services at the county level. It also provides a framework for coordinated implementation of policies and standards formulated by the national and county governments. The CHS bill compels counties to recruit health workers, pay them allowances and provide necessary protective gear.
The bill was read out and key concerns raised were on recruitment of the community health workers and plans put in place to ensure training is done. Before Trans Nzoia County's Community Health Services Bill can be passed, communities must weigh in- so Amref supported CHWs, community health committees, and others to discuss the legislation and provide their input.
The activity was fruitful and the bill was approved by the public. Once enacted into law, the bill will provide a legal regime for recognition of community health services and their regulation