As part of the 6 building blocks of WHO, leadership and governance is an important prerequisite that contributes to the strengthening of health systems. Leadership and governance exist to ensure that strategic policy frameworks are combined with effective oversight, coalition building and regulation, attention to system design, and accountability. Accountability is therefore an intrinsic element of governance that seeks to manage the relationships between various stakeholders in health including service users and service providers.
In Kenya, social accountability is an essential element in the Kenya Community Health Strategy (2020-2025). In other countries e.g. Ghana, Ethiopia and Zambia, social accountability has proven to improve the results of governance in the health sector. Recently in Kenya, social accountability has been integrated to respond to real communities' needs and wants. The Kenya Community Scorecard for Primary Health Care was developed to promote greater community awareness of services, enhance their participation in management, accountability, oversight and satisfaction with services received in their health facilities.
It was developed by the African Leaders Malaria Alliance (ALMA 2030), an organization headed by African heads of state, to enhance civic involvement and gather service users' feedback on the quality of health services provided.
The traditional approach to service delivery has been supply-side (provider) driven with little or no input from the demand-side (clients), lacking a feedback channel for the health services provided at facilities. The community scorecard aims to open a channel where the community can give feedback on the services they receive at the facilities through active engagement with clients in the whole spectrum of service delivery, planning, implementation and review.
The anticipated outcomes of the social accountability tool are:
Improve governance in health.
Empower communities by amplifying their voice and considering it.
Optimal management of available resources.
The community is the unit of analysis. The Community Scorecard implementation is guided by the principles of participation, transparency, accountability, informed decision-making, responsibility and confidentiality.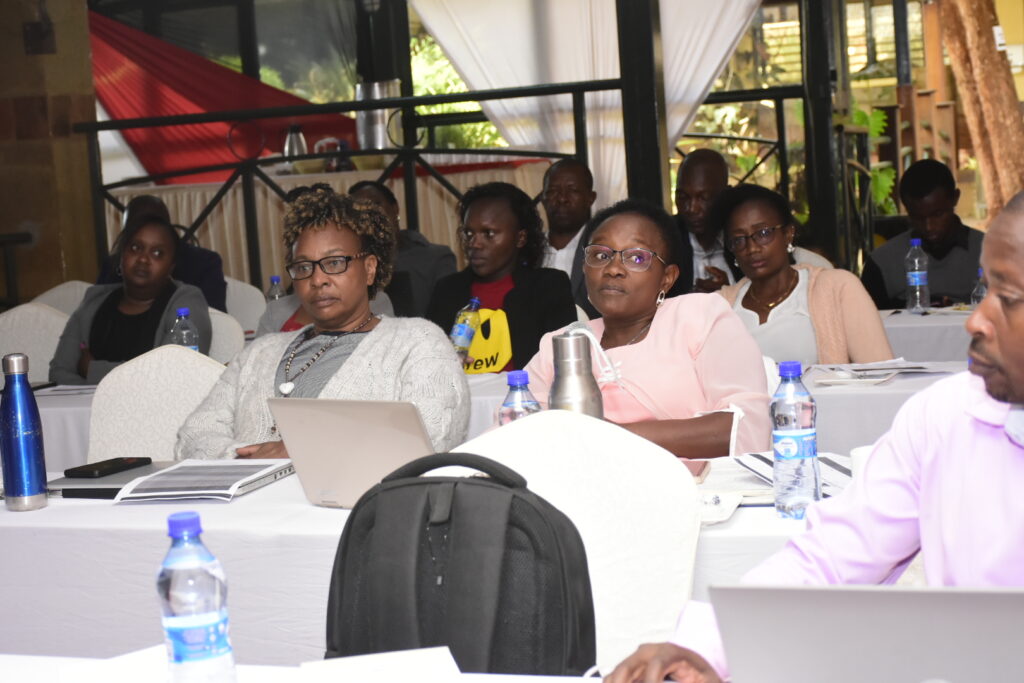 The CSC process
Community Health Committees (CHCs) facilitate the scoring process of health facilities by community members in a neutral location guided by the nine indicators: respective and compassionate care; waiting time for the provision of health care services; availability of medicines and diagnostic services; responsiveness to community health needs; cleanliness of the facility; safety and security of the facility; home visits by Health Workers/Community Health Volunteers; assessment of NHIF services; and emergency and referral services.
Community members describe their experience with health care delivery at their link facility and community health unit. Each indicator receives a score of 1 – 3: (1 – Bad / 2 -Average / 3 – Good). The assessment team then visits the link facility to present the CSC report to the health facility to discuss the shared report and draw a joint action plan with clear timelines and responsible persons, which is then entered into the scorecard action tracker.
Amref Health Africa and ALMA 2030 have decentralized the Community Scorecard national-wide. The scorecard has been integrated into DHIS2 at the national level from where counties can analyse the scorecard during MoH county performance review meetings and sub-county data review meetings and agree on follow-up actions.