Primary Health Care is a cornerstone for the achievement of Universal Health Coverage. PHC provides an entry point for the entire health system integrating community health. Empowered community health systems are vital in advancing measures toward UHC.
In a bid to strengthen Community Health Services in Kajiado County, the county government in partnership with ENAI Africa, the national government, and other development partners on Thursday launched 1000 CHV kits in the county. The comprehensive medical kits worth Ksh 10 million launched at Isinya Health Centre will help CHVs in their day-to-day work as they diagnose communities during their household visits. By providing Community Health Workers with the necessary tools and commodities, communities can be reached in the most remote areas. The kits launched consist of a thermometer, glucometer, pen torch, muac tape, etc.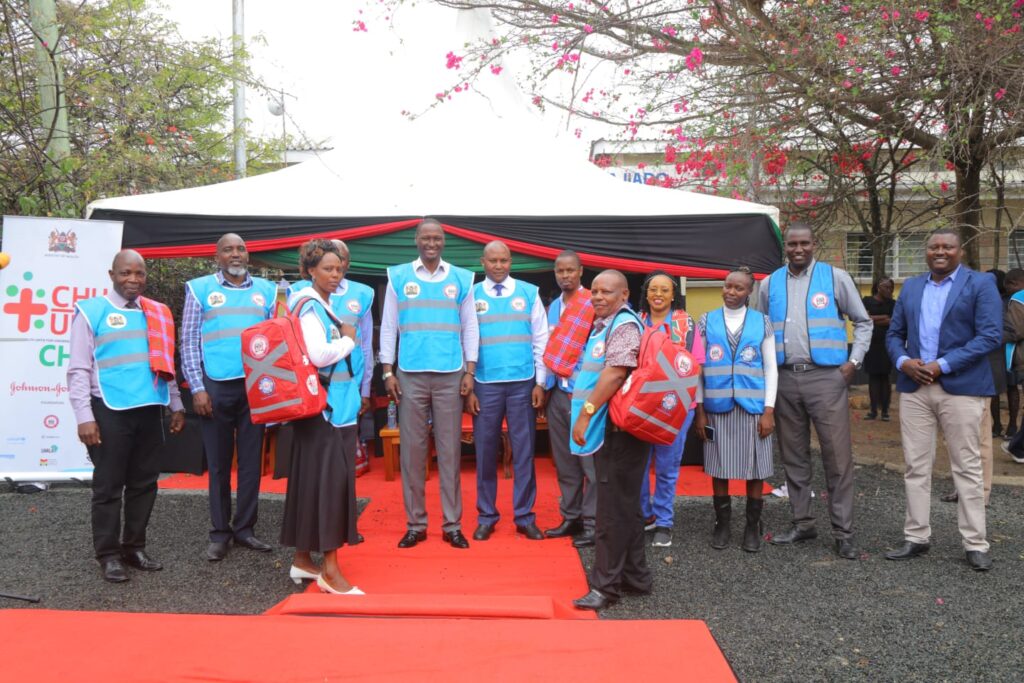 John Wanyungu, Deputy Head Division of Community Health, acknowledged the county's efforts in advancing Community Health Services like the notable increase in Community Health Units and Community Health Assistants. Wanyungu noted the underway discussions at the national level to cost share paying CHV stipends on a 50:50 basis in partnership with county governments.
Speaking at the launch, Kajiado County Deputy Governor, Martin Moshisho, emphasized the critical role played by CHVs in Community Health in reaching the underserved population in the community. Kajiado county is among the counties that have passed the Community Health Act 2020, which provides a legal framework for regulating Community Health Services. Moshisho added with the guidance of the CHS Act 2020, Kajiado County has developed a budget line for CHVs. He shared that, the county has allocated Ksh 11 million for Community Health Services.
Johnson& Johnson Foundation and Elma Philanthropies were recognized for their support of the National Government's strategy to build resilient primary health systems and invest in Community Health.